This is just basically about my future pastas. And besides, I've got lots of new ideas for my future pastas. Get ready...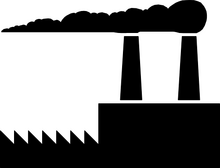 Future Pastas recently planned
The Steampunk
Well Wisher
Ticktock
Zekada (replaced by Zalgora)
Lumbering Jack 3:Cataclysm
Eyece
Xenop
The netherack Gargoyle
The Arachnid
Little Piggy: The Dark Memories
Mine6_9_6
WitchZero
The thirteen skulls
Zalgora
The Dead Player
The Cardinal
Rash
Crowned Dragon (canceled)
Cronus
Lockjaw
Red Baron
Midas
Ragnarok
Access Denied
The Creeper Lullaby
Minestro
The Spiral
The Helix (The Spiral Sequel)
Steven Long Legs
Predator: Hunted
REMAKES
So the first remake I'm going to make(ba-dum-tss) is Artiopas 3, requested by Yoshfico123. So far it is almost finished in draft.
Remakes
1.Artiopas 3