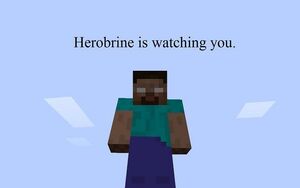 Welcome! 
This is the website for Minecraft creepypastas. 
Creepypasta!
Basically as it says in the Welcome I review loads of Minecraft creepypastas I find all over the internet and if they are good enough they get posted here! Go on and read!
-LifeUpStudios
Edit 17/09/2014:
Whilst I wanted this to be a community driven wikia page, it seems we have more and more trolls and spammers coming in, and I am deciding that I will be cracking down on this and I will now be banning anyone spamming, trolling, editing others' work (without permission from, either the creepypasta poster or me, LifeUpStudios). If you are doing this, I will not consider any unbans for any reason.